The Greenwood-Leflore County Chamber of Commerce will host the 16th annual BBB cycling event on Saturday, August 5, 2023. The rides begin in historic downtown Greenwood, home of Viking Range Corp. Mississippi's LARGEST RIDE averaged over 1,000 riders in 5 of the last 6 years and was selected as a "Southeast Tourism Society Top 20 Event Winner" for 2018, 2019 & 2021! Join us to ride the fast and flat alluvial plains of the Delta and discover "the BEST Southern Hospitality on Earth".
Top Reasons to Ride BBB'23
2023 Details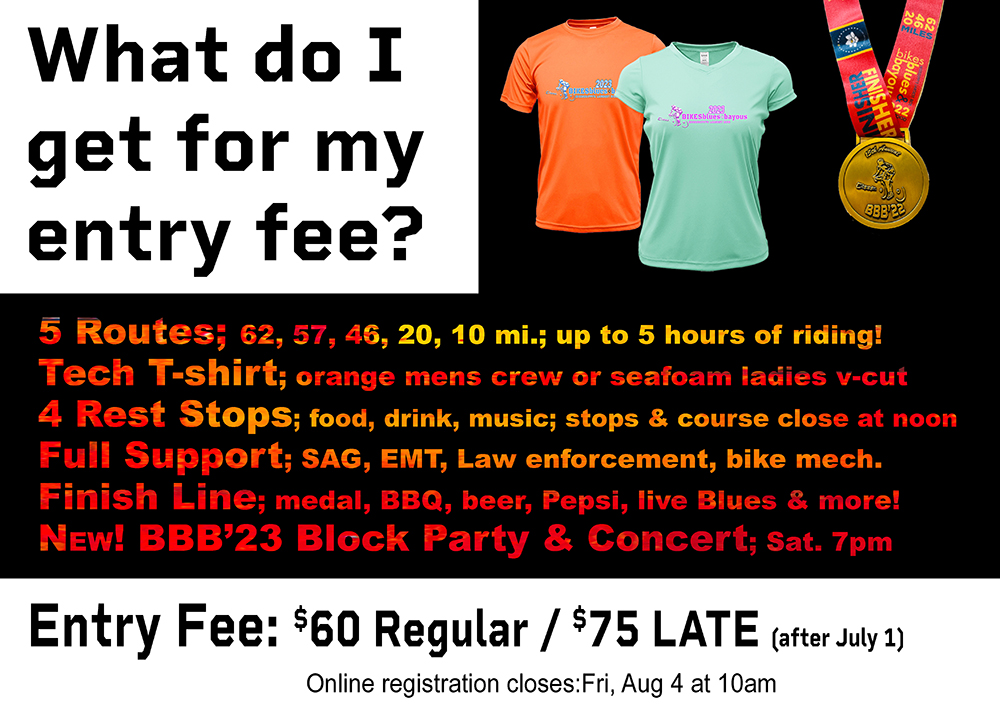 2022 Ride photos on Facebook! CLICK HERE!
Scenes of BBB 2018
Rider Comments
FOLLOW US ON FACEBOOK FOR MORE UPDATES!